Ethically sourced Vanilla Beans
Welcome to Vanilla Nice, your premier destination for ethically sourced Vanilla beans. Our story is rooted in a deep passion for quality, sustainability, and fair trade. We're committed to delivering the finest  Vanilla beans from the verdant landscapes of Madagascar to your kitchen.
Our vanilla beans
Our Madagascar vanilla is ethically sourced, ensuring that our farmers are paid fairly and that our beans are grown sustainably. We believe in the power of small-scale farming and its ability to provide high-quality products while supporting local communities.
Our Commitment to Quality
Quality is at the heart of everything we do. From the moment our vanilla beans are hand-picked in Madagascar to the moment they arrive at your doorstep, we ensure that every step of our process is designed to maintain the highest quality possible.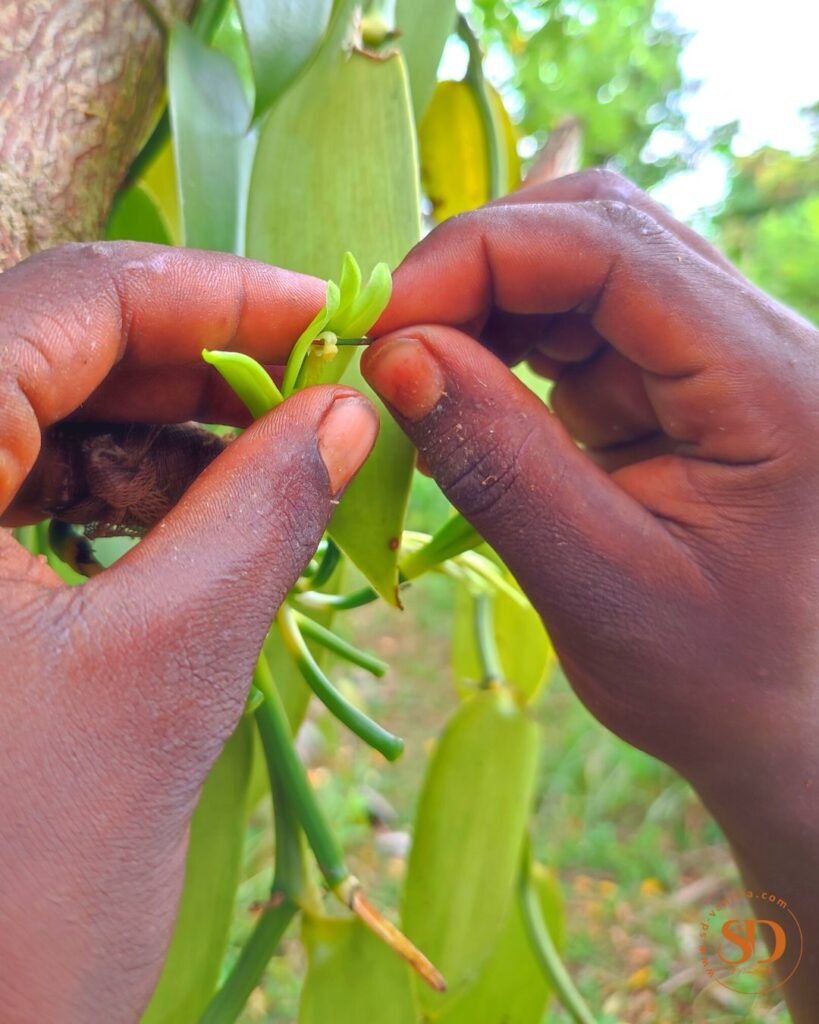 Meet Our Vanilla Farmers
We believe in complete transparency. That's why we invite you to meet our Vanilla farmers here in your blog section. Discover their stories, their unwavering dedication to vanilla cultivation, and how your purchase directly impacts their lives and communities.
Explore Our Products
Explore our diverse range of products here. From the gourmet Madagascar Bourbon Vanilla beans, perfect for your culinary masterpieces, to the premium extract-grade beans ideal for homemade vanilla extract, we cater to every vanilla enthusiast's needs.
Your choice makes a difference for a sustainable and fair vanilla industry.